Overcoming a 400% Surge in Demand in the Medical Equipment Industry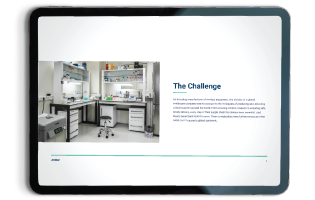 Overview:
High demand for innovative solutions creates challenges that are difficult to navigate even in the most normal circumstances. This use case highlights how one company overcame them during the COVID-19 pandemic.
Simplify your supply chain with one provider
With ArcBest, we offer many different solutions to cover all your logistics needs.
Truckload
Truckload solutions that help you control costs, increase efficiency and cover loads.
Expedite
Best-in-class expedite service through our Panther Premium Logistics fleet.
Managed Solutions
Efficient, cost effective logistics strategies that's designed for your needs.
International
End-to-end capabilities to plan, prepare and execute your global shipments.
LTL
Reliable less-than-truckload services through ABF Freight's innovative network.
Final Mile
Maximize customer satisfaction with personalized delivery and assembly services.